To show support and unconditional love for me, my secret admirer AKA "the dog" submitted the web request form as below.
I feel so lucky to have a dog that can talk, type, use the internet and most importantly can make me laugh!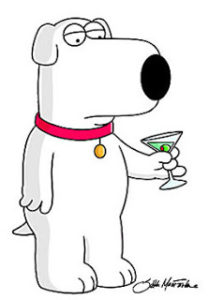 First Name: Su
Last Name: Zhu
Country: US
Email: ***@gmail.com
Project Title: How to avoid physical and emotional damage from your cat
Project Deadline: 06/31/17
Description (Detail what needs to be done by AY Analytics):: Wang. I'm a dog. I own a cat. Cat is tasty but very dangerous.
I want to…SQUIRREL! (runs away)
Ok I'm back. Sorry. Anyways like I was saying, I want you to build me a time machine where I can correct my dog mistakes and not suffer cat scratches.
Also I don't know math because I'm a dog so you'll have to explain it to me.
I can pay in bones and face licks.
Thanks.
Bye.
Dog.